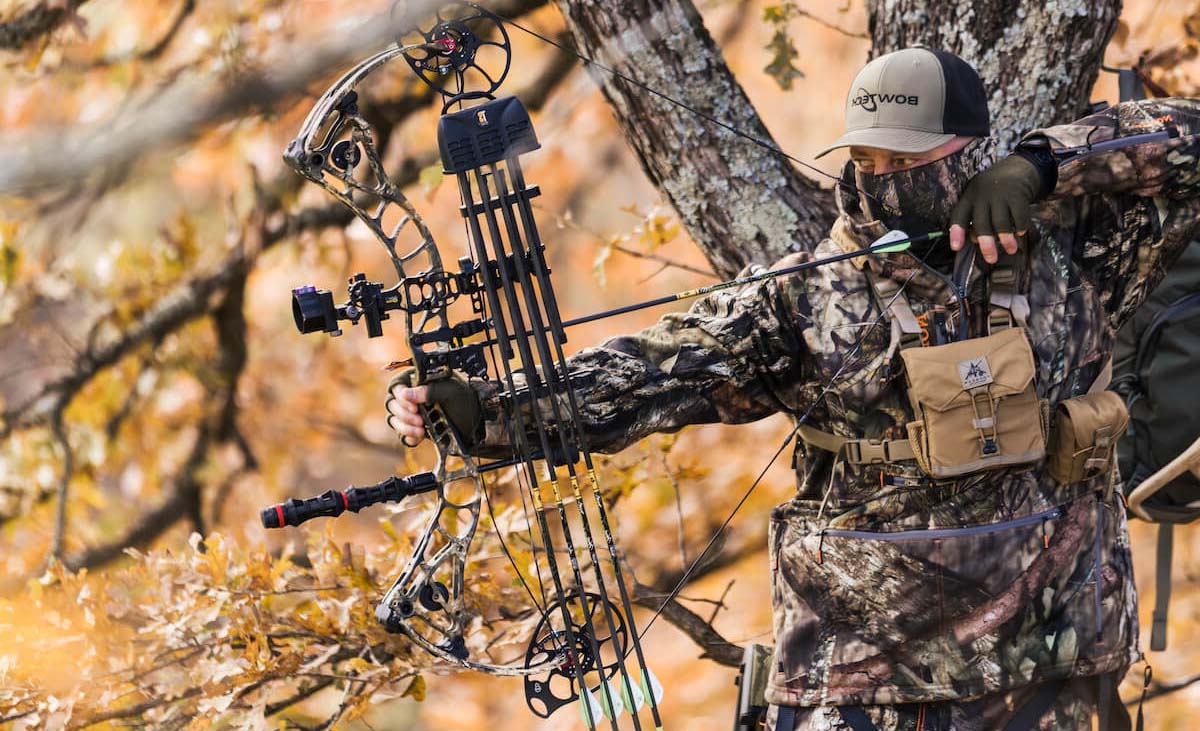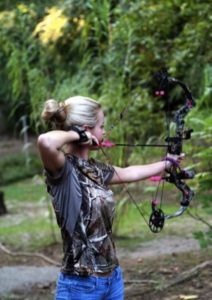 Compound bows can be tricky — some are very specific while others adjust on a wide scale to be used by a lot of different types of people for a lot of different purposes.
Whether you're a first-time buyer, or a long-time archery enthusiast looking for a new model to replace that old and beat-up compound bow, you're in the right place.
It's tough to try and find the best bow in the marketplace because there's so much information out there. Are the higher-priced bows worth the investment? Are there any cheap bows that are recommended for beginners?
What about accessories, right/left-handed bows, warranties, and plain old things you can't see from an ad campaign?
Our buyers' guide is here to help. We're going to guide you through complete reviews of our 10 favorite compound bows and make sure you feel comfortable in the buying process with all the information you need.
There are a few important factors you want to keep in mind when looking over compound bow reviews.
While quality is obviously important, sizing and handedness matter just as much. You'll struggle to fire a bow that doesn't fit you.
You also need to be concerned about draw weight and length.
These factors are some of the main ones that could ruin your compound bow experience right off the bat.
The next factor is used — are you planning on using this bow for a high-quality hunting experience or simply looking to get your child started in archery? Our reviews go into detail so that you can make a purchasing decision that is right for you.
Another big factor in purchasing a fairly big item like a compound bow is price and affordability. If you're going to spend more, you want to be sure you're buying a reliable product, and our guide should help you do that.
Best Compound Bow 2022
Genesis Original Kit
Crosman Elkhorn Jr. Compound Bow
Leader Accessories Compound Bow 30-55lbs 19-29″ Archery Hunting Equipment with Max Speed 296fps, Right Handed
Diamond Archery Infinite Edge Pro Bow Package
Southland Archery Supply SAS Scorpii 55 Lb 29″ Compound Bow
Bear Archery – Bow Attitude (RTS Package)
iGlow 30-55 lbs Black/Green/Camouflage Camo Archery Hunting Compound Bow 175 150 70 55 40 30 lb Crossbow
Bear Archery Cruzer G2 Adult Compound Bow
Diamond Archery Prism Bow Package (18-30/5-55 lb)
Bear Archery Brave Bow Set
Genesis Original Kit ‒ The School-Approved Bow
The Genesis Original Kit is an amazing starter bow recommended highly for children.
There is not a draw length requirement here, so no matter how old you are or what kind of athlete you are, you can use this bow. Children also won't outgrow it, since it has no draw length requirement.
The best thing this Genesis Original Kit provides is that you're ready to shoot right out of the box. It's one of the best bow and arrow combinations, especially for youth shooters.
While being ready to shoot is great, it doesn't matter if your bow doesn't last. The Genesis is made from nice materials and should hold up over time, and it's made in America.
Features:
Probably the biggest feature that the Genesis Original Bow and Kit offers is the school certification. It's used by school kids all across the country, and if you want to be a part of that, this is a bow that is going to make your children feel very comfortable.
The Original Kit gives you some things on top of the basic Genesis bow. You'll receive the following:
Five aluminum arrows: You can't shoot a bow if you don't have arrows, right? The Genesis arrows that are included should be good enough out of the gate for the beginning archer.
Belt tube quiver: The quiver attaches to your belt. It's a nice addition for beginners, and you shouldn't feel the need to replace this until you're much more comfortable and know what you're looking for in a quiver.
Adjustable arm guard: While this arm guard does adjust, you may find yourself needing something custom later.
Genesis wants anyone to be able to shoot this bow, and I believe that holds up fairly well. It's a very adjustable bow.
This is just a recreational bow, so it's not meant to be used for any kind of hunting.
Pros
Supported by schools at the Youth level
Quality manufacturing and materials, made in the USA
Fits a variety of sizes and level of athletes
Easily customizable
Cons
Isn't going to fit literally everyone, smaller children will still struggle
May not be as complex as other bows
The National Archery in the Schools Program (NASP) wouldn't have given accreditation to a compound bow for everyone who wants to start out in archery without a bit of thought. There's a reason the Genesis is always on lists of top-rated compound bows.
This bow is a great entry-level compound bow that's great for kids and can be used for a long time while they grow.
Crosman Elkhorn Jr. Compound Bow ‒ Your First Bow
If you can't tell from the name, the Crosman Elkhorn Jr. is meant for younger ages.
The best age range is probably in the 8-13 range, and it certainly is not a bow that you want to have teens and adults using. The price fits accordingly — this is going to be very attractive for parents looking for the first "real" bow for a youngster, and you can tell Crosman does a lot to make that an appealing fit.
The Crosman Elkhorn Jr. is a pretty well-made bow. It is a right-handed bow only, though, so keep that in mind when ordering.
The grip and the whole bow really have been designed to fit younger hands, and that fit should be good for most of them.
The best use of this bow would probably serve more as a trial to see if your child has a very strong interest in archery or is just kicking the tires a bit. Once they try this bow, you should be able to see if they want to pursue this as a more serious hobby.
Features:
The Elkhorn Jr. is a great bow for youngsters just starting out, and so the features of this bow are all geared towards beginners.
Two arrows: The Elkhorn Jr. comes with two composite arrows. The quality of these arrows isn't the best, so you'll need to get some replacements in the future. But when it comes to shooting right out of the box, you've got a couple to get you started.
Two-piece quiver: Your children will also have the chance to try using a quiver and see if this is something they're interested in having on their bow. It is removable, however, so you can take this off if your child wants a lighter feel.
Armguard: An armguard is good for a beginning archer because they may not have a proper form yet, and without proper form, they are going to find themselves on the wrong end of some string slaps. That can be really detrimental to a new archer starting out, and so it's good to use either this armguard or another one they buy later.
90-day limited warranty: The bow comes with a 90-day warranty that covers any normal use of the bow. This is nice for beginners, as you can get out and use the bow and know (with peace of mind) that if something is wrong, you'll get a replacement.
It's not an expensive bow, so this setup does not have to be too extensive as you try it out and see how your child likes the sport. This is probably the best budget compound bow out there for children.
If you're looking for an inexpensive first "trial run" compound bow, this is probably the one for your children to use.
Pros
Priced at an affordable level with beginner children in mind
The bow has decent construction
Fits well with children ages 8-13
Comes with some basic options that allow use right away
Cons
Some of the items the bow comes with aren't great quality
No target included
No nocking point on the string
You need to set your expectations to what this bow offers — it's a cheap "first" bow and can be used multiple times, but it is not going to be the bow you need as your child grows.
It makes a lot of sense logically to try something a bit cheaper before upgrading to the bigger bows of the world, and the Elkhorn Jr. gives you a great way to do that for children ages 8-13.
Leader Accessories Right-Handed Compound Bow ‒ For New Archers
Leader Accessories has a well-priced entry that mixes affordability with quality and leads to a very high review.
The draw weight is adjustable at 30-55 lbs. This is considered an adult bow, and most should be able to use this bow without any kind of problem at that level of draw weight.
Features:
As this bow mixes affordability with quality, it has some great features to offer:
Peep sight: You have a peep sight and a D-loop included with this bow.
Two arrows: At this stage of the game, you'll need to buy more arrows than just the two that this bow comes with, especially since these arrows aren't the highest quality. Still, it's nice to have something to shoot right from the box if needed.
Wrenches and instructions: One of the major features of this bow is that you do have the ability to adjust your draw weight as needed. To do that, you're going to need to use the Allen wrenches this bow comes with, and the instructions found inside are easy to understand and shouldn't cause any major problems while adjusting your Leader Accessories bow.
At the price range, this 30-55 lb bow is quite affordable. Adults, or even teens who are starting out, could find a lot of value in this bow.
The accessories and add-ons probably aren't appropriate for someone who is going to get serious in archery; however, if you're very serious you may want to be stepping up to a more expensive model anyway.
The flexibility and adjustments are really key here. You can use this bow even as a teen or smaller person who wants a quality bow.
It's a compound bow that has a lot of value, in my opinion.
Pros
Affordable, a lot of bang for your buck
Adjustable draw weight lets a variety of individuals use the bow
Well made
Cons
Add-ons that come with the bow are not solid whatsoever
Currently right-hand only
As an affordable entry in the compound bow arena, Leader Accessories does a pretty good job here.
Many people online have said that this bow works as a nice "back-up" or "guest" bow, one that's being used as an extra but still gives a solid feel and experience.
I like that idea, because then you also may have more accessories that are a bit more solid to add to this bow's experience.
Overall, if it's your first bow, I wouldn't be scared off by it; it's a nice bow to try and learn about yourself and get some experience as an archer.
Diamond Archery Infinite Edge Pro Bow Package ‒ The Full Package
The Diamond Archery Infinite Edge is one of the most popular bows on the market.
There's a reason for that, as Diamond Archery is extremely talented when it comes to making the top compound bows out there.
You can tell that this is a really high-quality package because of the nice features that have a higher quality than some of the entry-level offerings in the industry.
The Infinite Edge Pro is actually a very forgiving bow, and that's great for starters who need to feel that confidence in their shot.
The draw length can be adjusted anywhere between 13 inches and 31 inches, offering quite a wide range.
They say that "anyone" can shoot this bow, but that tends to be true due to the fact that you can adjust the draw weight anywhere from between a mere five pounds all the way up to 70 pounds without a problem. I can't state enough how impressive that is.
Features:
The Infinite Pro Package really has a lot going for it to give you everything you need for an awesome experience.
Three-pin Tundra sight and tube peep sight: These two sights work to make aiming just as easy as it can be. It may require some setup, which can be a bit of a challenge for a beginner, so you may want to ask for help. The Tundra sight has fiber optic lines, which most say fit the need and is a pretty cool feature for this bow.
Octane stabilizer: One of the biggest complaints when shooting is the vibration, but this 5″ ultra-lite item helps to take those vibrations away. The draw cycle is actually pretty comfortable, but this just helps the process.
Arrow quiver: The Infinite Pro Package includes what Diamond calls the "Deadlock Lite" Octane Quiver, and it has a limit of five arrows. While you don't get arrows with this package (you'll need those from your store and made specifically to fit your shot), this quiver is a nice way to hold the arrows you do have. It's easy to use; beginners and experts alike should find that a positive.
The Infinite Edge Pro Compound Bow is an awesome offering in the compound bow marketplace.
Especially useful for those who are going to have varying levels of experience and varied physical requirements shooting one single bow, you get a lot of value when it comes to this purchase.
Pros
Extremely adjustable, from five to 70 pounds, so beginners and experts alike should feel comfortable
Made in the USA with a lifetime warranty
Great in situations where you have varied shooters
Cons
Some users said Tundra sight wasn't super effective
May need an additional release aid, not included
I like that the bow has a smooth draw and can still be quite accurate at the same time. As mentioned, it ranges up to 70 pounds so you can put this compound bow to some serious use if needed.
The 70-pound draw weight puts this bow on the list of best hunting bows in my opinion. 70 pounds is an impressive shot that, even when you consider other factors, can be used for hunting in almost any capacity.
If you're thinking about doing some hunting, I'd recommend checking out this review of the top-rated trail cameras to enhance your hunting experience. It's also a good idea to stay hydrated with these smart water bottles while you are out there.
Southland Archery Supply SAS Scorpii 55 Lb 29″ Compound Bow ‒ Bang For Your Buck
The Scorpii (interesting name) is a compact compound bow that makes it good for both adults and younger archers, like teens.
This is a very affordable compound bow, and I like what Southland Archery has to offer here.
The Scorpii does do a good job with where it's at in the marketplace. It may not be quite as cheap or quite as quality as some people will go for.
I do believe that, at the 55-pound weight, it would be one of the best bows for deer hunting because of its ease to take out into the fields.
Features:
The Scorpii is only available for right-handers for now, and it will come preset with its settings turned "all the way up", which is at the 55 draw weight setting.
Seven-year limited warranty: Southland Archery Supply covers this bow for seven years with a limited warranty. This is up to their determination, but if it occurs during normal wear and tear, you should be covered. That means that Southland expects this to be a very durable bow used over years—a plus for serious archers.
Accessories Kit: The optional accessories kit comes with most of what you would expect. It has an arrow rest, two different sights (five-pin fiber and peep sight), a stabilizer, and an Allen wrench to adjust weights and lengths. These accessories aren't the best but will do as you start out.
Size: I'm absolutely counting the size of the bow as a feature here because it's so compact and that will lead many people to feel much more comfortable carrying it out into the woods or arranging it as they are learning to shoot.
Usually, buyers either need something that is very cost-effective, or they want to go for something top of the line, as they are very serious about their hobby.
Pros
Affordable model for a solid bow
Durable with a seven-year warranty; guarantees you'll have a bow that works for a long time
Compact; maneuver easily with this bow and take it anywhere you need to go
Cons
Accessories are definitely lacking
If you're looking to go "high quality", look in the higher price ranges
Overall, what you have here is a compact compound bow that is a great bow, especially for people with a smaller stature. Honestly, I could see this being the best compound bow for women.
The accessories you get with the bow are not of the highest quality, but the bow itself is quite durable and is accurate in all kinds of tests.
While it won't receive my highest ranking, if this fits your needs, you could do much worse than the Scorpii.
Bear Archery – Bow Attitude (RTS Package) ‒ Packs A Punch
Bear Archery is back, one of the heavyweights in the industry, with their "Attitude" bow. For those fierce archers with attitude, this bow clearly should appeal to you.
The style is downright awesome, and this is a bow that features a lot of speed and accuracy.
The Attitude is advertised as an "RTS" package which stands for "Ready to Shoot". Let's dive in and see if we feel that this bow truly is ready to roll.
The Trophy Ridge accessories add a lot to the package and really give you some great value when you add up the cost of buying each accessory separately. These Trophy Ridge accessories are top of the line and really can't be beaten. You won't need to buy new ones over time nor will you really be able to find anything better to help you shoot.
As far as the bow goes, the draw weight on this bow is for serious archers only; it's 60 to 70 pounds.
The length is more adjustable which should be good for most shooters, from 25 inches to 32 inches.
Features:
This Bear Archery offering is a very high-quality bow. The price is up there, but you're definitely getting some bang for your buck.
Arrow rest: The arrow rest featured in this "Ready to Shoot" package is a Whisker Biscuit. This top-of-the-line arrow rest is well known and should give you a steady and secure shot from the same spot each and every time.
Sight: The Attitude package includes a Trophy Ridge three-pin sight which actually has black light illumination. That's an awesome addition for hunters who are going to be out in the dark or those who are accustomed to rifle scopes, and I think it's going to appeal to a lot of serious archers.
Stabilizer: If you've noticed by now, all of these accessories are from Trophy Ridge. The stabilizer cuts out vibrations and keeps your shot quiet.
Sling: The sling attached to this bow is going to make sure your gear doesn't slip after the release of your shot. This improves the accuracy of your Attitude's shot.
Just to go back to the draw weight for a second, the 60-70 pound range is great for hunting. While it's very specific, you're getting a lot of power here that could be used for even the largest size of the game. If you're simply looking for a bow for deer hunting, this should be more than adequate.
The price isn't a deal-breaker, and even though it's a premium product, I could see a lot of serious hunters enjoying this bow. Especially, those who need a new bow now, because that "Ready to Shoot" claim is going to appeal to someone who doesn't want to go to the store and mess around with mixing accessories.
Pros
High-quality bow that should last
Accessories that come with the package are high quality and very useful
Strong bow draw weight means this is specifically designed to be good for hunting
Cons
Draw weight is a limited range
May not be good for beginners
This package from Bear Archery is an RTS deal that includes a ton of high-quality accessories that are going to give you a quality experience straight out of the box.
It's probably not a great bow to buy if you're just starting out or don't know what you want. The high draw weight makes this unsuitable for younger shooters or those who don't have a ton of power. You don't want to be struggling to pull back an arrow—that's obviously not going to do wonders for your accuracy.
For serious archers and for those looking to take a serious bow out hunting, I love this package. The sight that includes black light illumination is awesome, as are all of the Trophy Ridge add-ons.
You've got a bow that is one of the best-selling models when it comes to compound bows, and I really like this offering. If you need power, and you need it ready to roll, Bear Archery should have you covered here with the Attitude package.
iGlow 30-55 lbs Black/Green/Camouflage Camo Archery Hunting Compound Bow 175 150 70 55 40 30 lb Crossbow ‒ Sturdy Budget Option
The iGlow (not related to Apple) has a very interesting offering here with this 30-55 lb model.
This is a compound bow that wants to give you an affordable option, but it fails to compare to the best bows on the marketplace. Is it worth the money for a lower-end model? That may depend on your individual preferences, so let's go over the bow and see what you think.
The iGlow feels really nice, and it's easy to adjust, but the extras are where this bow starts to lack.
You don't have a quiver included with this model, and you are without a peep sight as well.
Features:
Currently, the iGlow is only for righties. The bow comes set to its maximum draw weight of 55 pounds, and it has a 19-29 inch draw length.
Shooting: The iGlow has a really nice feel to it and shoots smoothly and accurately.
Durability: One thing you can tell when holding the iGlow is that it's manufactured well. As we'll get into, the accessories don't do much for me, but the bow itself is well made, and you should feel strong and sturdy holding the iGlow.
Value: This is a mixture of the first two bullet points here, but it's rare to find a bow that feels so good and can last for so long at this price level. Your spending money matters and the iGlow is definitely built to compete on price.
One thing that often gets asked about bows like these is "does it come with arrows?" The iGlow doesn't, which isn't a disaster for a serious archer. However, we're talking about a value bow here, so you'll need to take that into account when adding up prices in your head.
Another negative I want to point out about this bow is that you're probably going to want to add a stabilizer to it. It's a fairly loud bow when shooting au natural, and a stabilizer would do a lot to hamper vibrations and the noise it makes.
Pros
Affordable as a good starter bow
Shooting feels as comfortable as some higher-priced models
Durable and construction feels nice
Cons
Accessories are either non-existent or not good
Needs investment to qualify as a compound bow for a serious shooter
No arrows included
Needs a stabilizer
The iGlow is really the definition of "it is what it is". It's a quality constructed bow that falls short in a few different areas.
However, those negative areas can be shored up by the purchase of other accessories. The question then becomes, are you still getting the bang for your buck as you shoot and customize your bow the way you want. How far you want to push that is really up to you.
If you have a chance to test a model, and you like the way it feels straight out of the box, I think this will be a very quality offering for you.
Bear Archery Cruzer G2 Adult Compound Bow ‒ Looks Great, Shoots Better
Bear Archery is one of the heavyweights in the industry. They're really one of the best bow brands out there, and this compound bow is an absolute champ. It comes with a hefty price tag, but I think it comes with what you need to justify that big price.
The Cruzer is ready to roll basically as soon as you buy it, which is a nice perk.
The Cruzer is extremely smooth when shooting and, due to the stabilizer they added, it fires without noise or vibration.
One thing I haven't mentioned yet is how adjustable the Cruzer is. It's got settings to take you from five pounds all the way up to an almost intimidating 75 pounds. At 75 pounds, you've really got an option that is probably one of the best compound bows for hunting. Limb bolts and Allen wrenches get the job done easily here, and even with this impressive bow, it's simple to adjust.
Features:
Bear Archery has done a great job of packing a premium bow with premium accessories. The price point may seem a bit high, but when you factor in everything you're getting here, it makes sense.
Arrow rest: The Cruzer features a "Whisker Biscuit" arrow rest which is one of the highest-rated in the marketplace.
Four-pin fiber optic sight: The light does a great job of letting you use the Cruzer if you're in a dark situation or doing something like hunting at dusk. It really does a great job and just kind of makes you feel cool using it.
Stabilizer: The stabilizer featured on the Cruzer is a Trophy Ridge Dart Stabilizer. Bear Archery chose this item to take out all of the nasty vibrations you get when shooting. The Trophy Ridge leads to a shooting experience that is quite quiet, and it's really comfortable for the user.
Finish: There are some really awesome designs on these bows for you to choose from. I'm not going to even try to pick one, but just know that you're going to be shooting in style with the Cruzer no matter what you pick.
Limited lifetime warranty: Warranties don't get better than "lifetime" and, while some restrictions apply, you can be sure that when you make this purchase, you've got a bow that Bear Archery stands behind and one that you're going to have for a good amount of time.
If you're looking for something different for hunting, check out our best crossbow reviews.
At the end of the day, the Cruzer is one of the best bows for hunting on the market. Is it the best hunting bow of all time? I won't say yes or no… but I would argue that it's on the list.
You've got a bow that can grow with your family and can be used by almost anyone with some simple adjustments.
Pros
One of the smoothest shots on the market
Easily adjusts from the bare minimum to the max of 75 pounds
Accessories are some of the best available
Made in the USA
High quality everywhere you look
Cons
Cost may be prohibitive to some
Could be a bit heavy, depending on who's using it
The accessories included here are top of the line, and you can be confident when you buy that you're getting one of the best compound bows money can buy.
The look and feel of the Cruzer can't be beaten. I know that "finish" might not be on everyone's mind, but this bow just looks cool.
The feel of the shot may be more important to you, and with their stabilizer, Bear Archery has something great to offer you there as well—it feels great to shoot and is quiet as well.
For the serious archer, I highly recommend the Cruzer.
Diamond Archery Prism Bow Package (18-30/5-55 lb) ‒ Quality And Affordability
Another entry from the quality folks at Diamond Archery, this bow package is adjustable and that makes it quite versatile.
The big key here is that you're getting a quality and durable compound bow, so you're able to use this as your children grow and even then, many different members of the family could use this bow.
Features:
With features like these, you can buy this bow and be sure that you have exactly what you need right away.
Sight: The Prism Package includes a three-pin Axion sight. This is a nice sight for those who are beginners, and it's actually a pretty high-quality sight overall. For most people, this is going to be just fine, even for more advanced archers.
Arrow rest: The arrow rest featured with the Prism is a Hostage XL. This is similar to the famous "Whisker Biscuit" arrow rest, and it works quite well. This is comfortable for all archers, from beginners to experts.
Quiet: The Prism shoots very quietly and without much vibration at all. This is even more impressive because the Prism doesn't come with a stabilizer; its quality construction alone keeps it quiet and makes it an impressive option for hunting.
As I've mentioned, the Prism is a well-put-together bow that feels sturdy enough to give an archer a lot of confidence with this bow in their hands.
You don't have to worry about noise or vibrations in any way, so you've taken care of right away on that level.
The Diamond Prism is quite adjustable as well, with a draw weight that goes from the standard 55 pounds all the way down to five pounds for younger shooters—a great way to learn with a piece of equipment that they could use well into their teen or adult years.
As some people are concerned about the look of their bow, Diamond Archery offers six different finishes on their bow that look really nice.
Where the Prism shines through is that it's really one of the best compound bows when you adjust for the price. I really think Prism is the best bow for the money.
There are cheaper starter models out there that can be adjusted like this one, but none of them come with high-quality accessories like this kit does. That's going to be very appealing to someone who doesn't want to mess around figuring out what they need.
Pros
The bow is very quiet — awesome for hunting
The accessories are really great
Adjusts from five lbs-55 lbs
Beats other "starter" bows in terms of quality
Cons
Only goes up to 55 pounds
You might be able to get by with a slightly cheaper bow
Overall, I really like this bow from Diamond as one that is a middle-of-the-road entry, but one that makes sense.
You're saving some money from the "best of the best" bows, but literally, none of the pieces of this package are below average—everything you get is high quality.
I like that for a lot of starters who want something quality and know they're serious about archery.
I'm a fan of Diamond Archery, and this bow should be in play for everyone (especially since it has both left- and right-handed models) who wants a quality compound bow.
Bear Archery Brave Bow Set ‒ For The Youth
We featured a Bear Archery adult bow earlier in this article, and now it's time for a youth offering with the Brave Bow Set.
I don't think the name has anything to do with the movie Brave, but I'm also sure that Bear Archery doesn't mind the association.
Right off the bat, you'll see that Bear Archery recommends this as a set for children ages "8 and older," and obviously at some point, they will outgrow this bow, as it's not one of the models that can be adjusted up forever even into adulthood.
Features:
Overall, the Brave package is probably the best for young archers between 7-10 just getting started with archery. It does offer some key features.
Arrow rest: This first feature is kind of amazing for a bow package at this price level. It includes a Whisker Biscuit arrow rest. This is an item that's going to cost around 25 bucks if you went out and bought it separately, so based on this alone, you have a nice quality accessory for your child to use right away.
Arrows: The Brave package includes two Glass arrows as well. These are safety items and aren't the highest quality, but they do give you something right out of the box to go ahead and use your bow with.
Quiver: Along with this bow package, you also get a basic quiver that can hold up to four arrows. This is a basic idea but does just fine for the needs here.
The draw weight of the Brave Bow is able to be set from 15 to 25 pounds. That's an accommodating range but will still block out the youngest users and will cause a need to upgrade in the future when your children get older.
You're going to see some mixed reviews online when it comes to this bow, and that's because any bow is going to be a bit of a challenge for beginners when trying something new like archery.
I think that makes sense, but as long as you do your research and help your child use this bow appropriately, I think you'll get the results you want out of it.
The material, construction, and even the accessories with this Brave package are really nice, and, for the price, this is a package I feel good about recommending to others—especially those deciding if archery will become a new hobby for them.
Pros
Nice quality for a beginner
Affordable bow lets you try out archery
Comes with some decent accessories including a Whisker Biscuit
Cons
Limited adjustments when it comes to bow dimensions
Vibrations when draw weight is turned down
This bow package gives you some decent accessories but doesn't break the bank in providing them.
Everything else should feel just like the big boys' bows, though, from the feel of the shot to the adjustments you need to make. You may have some problems with vibrations if you have to set the draw weight at a lower level, so be aware of that.
The price is probably too good for most to pass up for a quality bow. Even with limited adjusting capabilities, I think the Brave package is a nice youth bow.
Best Compound Bow Buying Guide
When it comes to buying a nice compound bow, there are some things that you shouldn't compromise on.
The first qualifications you should be buying based on are size, draw weight, and quality. You can't use a compound bow that doesn't fit you or your child, so that catches our attention for the first thing you need to pay attention to.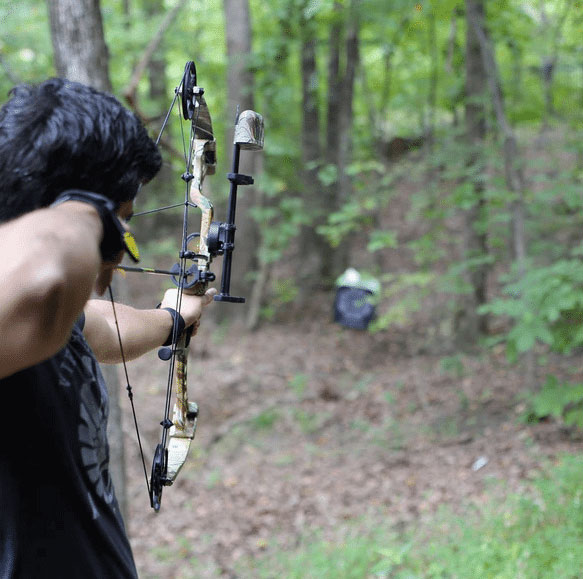 Draw weights are different for each bow that you use and for their purpose. Young child needs something light that they can pull back. If you're planning on doing some hunting, you better have some real arrows along with a heavy draw weight that fits the situation.
The best compound bows that we reviewed were ones that could adjust to any situation—even as extreme as five to 75-pound draw weights. That's a really fantastic feature to have; think of the possibilities for a bow that can be used for children but can also tune all the way up and be successful even for expert adult archers. That's pretty cool.
Accessories that come with compound bow packages can vary greatly in quality. Some accessories are made of cheap plastic and aren't going to be very useful as "real" bow quivers or arm guards.
These aren't the standard, but the best bow packages have really killer accessories that mean no more extra trips to the store as you become more familiar with your bow, a nice extra value when you buy the higher-priced items in this review.
Other things to watch for as you get into the more expensive bows are the smoothness with which a compound bow shoots and the noise level/level of vibrations you experience with the bow.
As you start out, these aren't the most important; however, as you get into more serious archery—and especially for the hunters out there—you're going to want a nice smooth bow that doesn't shoot with any kind of noise or vibrations that could either alert prey to your presence or just give you a worse shot in general.
Here's a look at some features in compound bows:
Arrows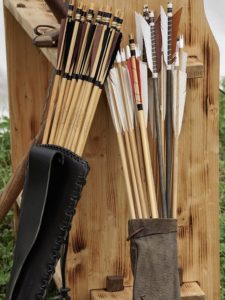 The first thing you'll think about after buying a bow is probably the arrows that you need to shoot your new bow.
For a really nice compound bow, you're going to want to go to an archery store and get some arrows that really fit what you need and your bow. You're probably going to want a decent number, as they tend to get lost fairly easily.
For cheaper compound bows, you may just be getting started in archery. You probably want a set that has some arrows included, because you can set your bow up and start shooting right away. It's a bit more fun that way.
As far as the variety of arrows goes, that could be another post entirely. There's a lot out there, so you want to make sure you do your research and get what you need.
Arrow Rest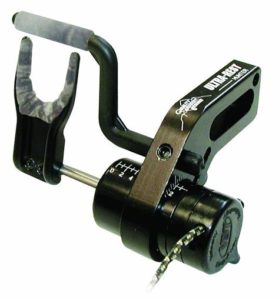 Arrow rests can be extremely important when firing a compound bow. While the basic low-quality rests may do alright for starter bows, as you get more experienced, you will probably want a nicer arrow rest.
It's really an integral part of your compound bow.
The best way to describe what an arrow rest does is to say that if you had a perfect arrow rest, it would take your arrow and put it securely in the same starting spot on every single shot you take.
Sights
It turns out that your aim when firing a bow is pretty important to people…they want an accurate shot.
One of the hardest things for beginning archers to figure out is how to aim their bow, and an effective sight can help you do that.
Usually, you don't need anything too fancy with a sight right away, but the premier packages offer some pretty cool stuff like lights and five-pin sights, so it's a plus if you get one of those with your bow.
Quivers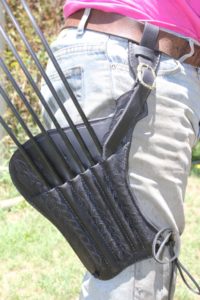 For an experienced archer or someone who is going out into the field, a quiver is probably a necessity. For the new archer who is going to just shoot at a stationary target, a quiver may be a fun accessory that makes them feel a bit better, but it probably won't make a difference as to whether you have a successful experience or not.
Warranties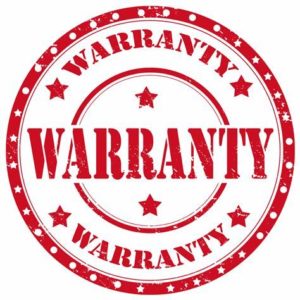 While warranties aren't something you can hold in your hand, I tend to believe that companies that offer multi-year warranties are much more confident in their product than those that offer 60- or 90-day warranties.
It goes to reason that if you're buying a product from a company with a much longer guarantee, you're getting something sturdier that is expected to last a long time. The quality construction of a compound bow meant to last can also lead to better results when shooting.
Conclusion
The biggest mistake you can make when buying a compound bow is to buy a bow that isn't the right size for what you need.
You need to take size, draw weight, and draw length all into account when buying a bow for yourself or anyone else.
Quality matters and for the experienced archer, I really believe you should go with one of the high-end products in this product guide.
Your intended use matters a lot.
You need to be very sure about whether you are shooting right-handed or left-handed, and if you're buying for a child, you need to be sure about the sizes and how strong they are to be able to pull back an arrow.
Those are the biggest mistakes people make when buying which can lead to some unnecessary sadness and some loss of love for the sport of archery — not what you want at all.
If you look over this guide, you should be able to find a bow that has an appropriate fit for you or the archer in your life. You'll be able to compare features, quality, and all kinds of other facts about compound bows, even down to the colors available for certain bows, so that you can make a purchasing decision with confidence.
Hunting