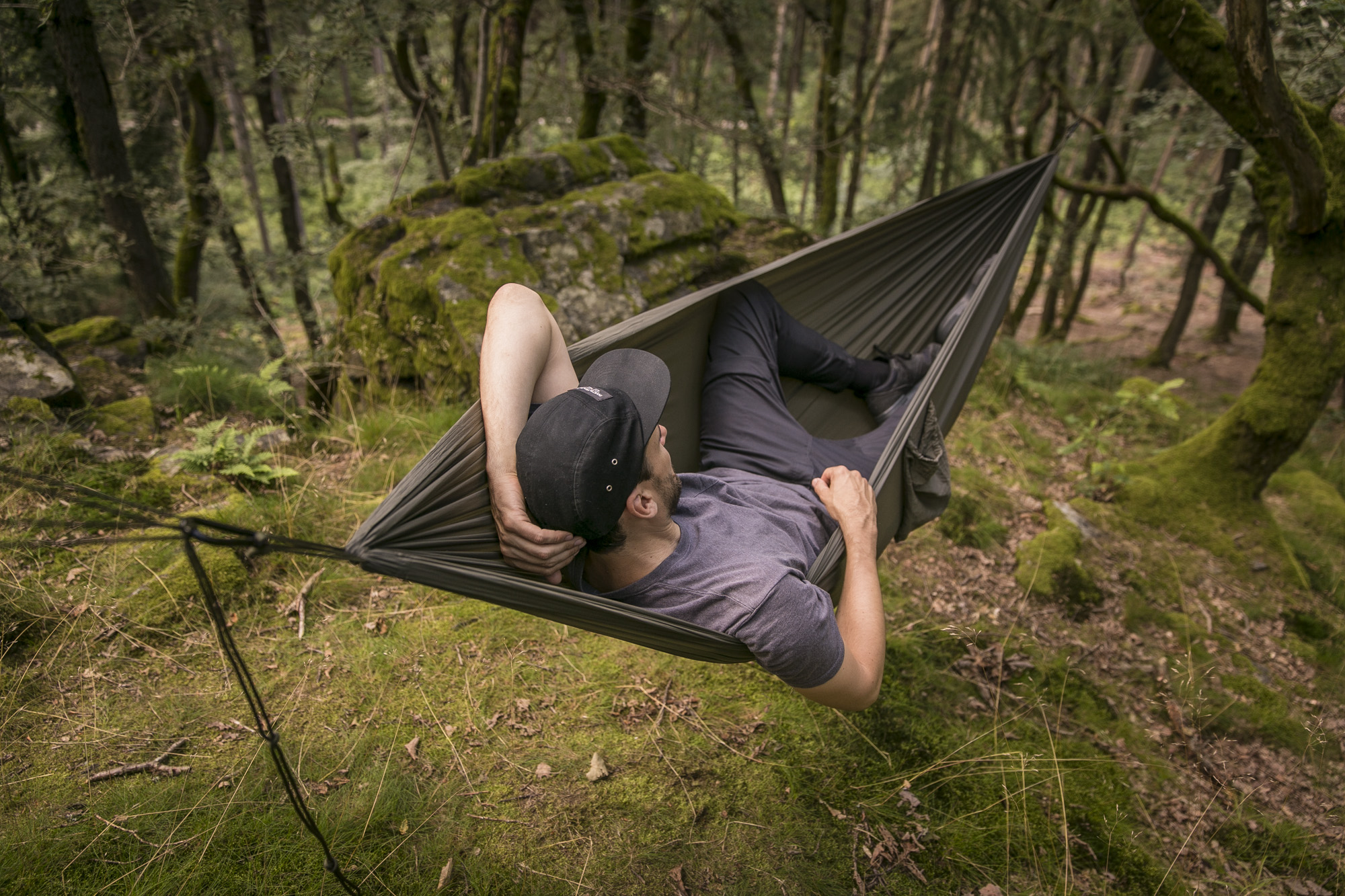 First some information on the Snugpak Jungle Blanket.
What you get: A 76″ x 64″ blanket. No ties or loops around the edges for hanging, sleeping bag mode, etc. It comes with a compression stuff sack and will actually stuff back into the factory sack without much trouble and compress to about a 6″x6″ cylinder. The insulation is "Travelsoft", which to my experience acts as a cheaper version of Climashield.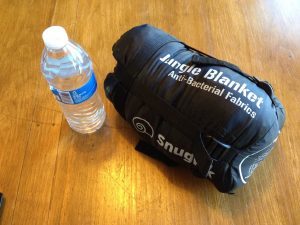 The outer shell is "MicroDiamond," which is advertised as water repellent, and by my testing, it works pretty well. The "inside" is a softer nylon lining. Both look OK for the price point but are definitely not the materials found in higher-end bags and gear. The stitching is good for a blanket at the price point.
On to the conversion to an Underquilt for a hammock…
I am not very talented with a thread injector (sewing machine) so my wife was critical here. First, she sewed a channel made of nylon ripstop that I had leftover from my V-Sail project for Kayaks (see article) onto the short ends of the Snugpak Jungle Blanket. In the middle of the channel, she sewed a buttonhole. Then we took some paracord and cut it to 4 pieces about 3″ in length. I pulled the center strands out of the paracord. These pieces of paracord were then sewn onto the 4 corners of the blanket.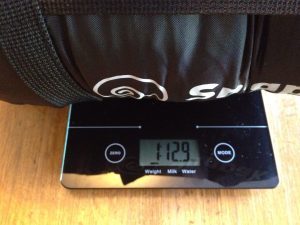 I bought about 20 feet of 1/8″ shock cord and we ran the cord through the channel and tied it off (for now) to the paracord loops. Then I worked the paracord up through the buttonhole in the middle of the channel. With the shock cord pulled through I then attached a cord lock for cinching the blanket tightly around the hammock ends to prevent breezes from blowing under and causing cold butt syndrome (CBS). On both ends of the hammock, I tied about 5-6 feet of the 1/8″ shock cord to the paracord loops (outside of the channel). These lines run-up to the hammock mainline and keep the blanket pulled snugly up against the hammock bottom. You don't want this too tight as this would compress the insulation too much thereby defeating the purpose.
So far this has worked nicely down into the 50s. I am pretty sure it will go down into the low 40s, depending on what you use as a sleeping bag or top quilt. In warmer temps, I use another Snugpak Jungle Blanket as a top quilt.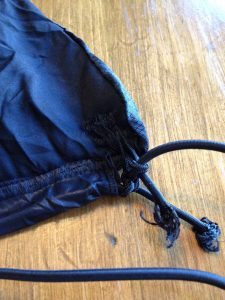 As you can see from the photos near the bottom of this page, the Underquilt works nicely, even with my Hennessy Expedition Asym Zip. It also works great with a nonsymmetrical hammock. NOTE: I didn't have anyone available to get inside of the hammock so it is not fully weighted down.
Price: $38-45 on Amazon
Specifications:
Temperature rating 45 degrees, low 36 degrees
76″x64″ weighing only 25 ounces
Travel soft insulation
Compresses down to 6″x6″ for lightweight, compact traveling
Includes compression sack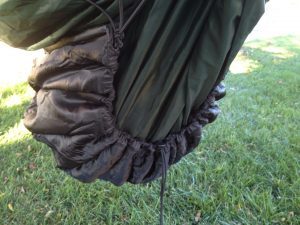 Blog, Camping